It's passion, not only work!
Using our expertise to provide swift, affordable, and accurate repairs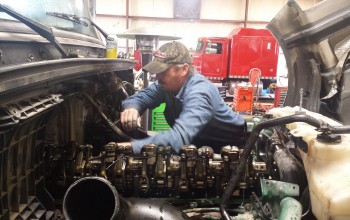 Truck Repair Services
We offer a full range of services for all diesel trucks including overhauls, DOT inspections, brakes, tires, and Wet PM services. We also provide all types of hydraulic work including hoses, PTOs, and pumps. We also offer horsepower, torque, and speed upgrades as well as DPF/EGR deletes using dealership diagnostic software.
Other services include check engine light diagnosis, injector tests, and CAT ACERT Twin to Single Turbo conversions. From minor repairs to complete overhauls, no job is too big or small. Special pricing is available for fleet customers.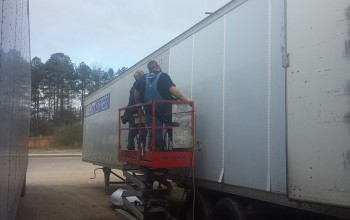 Trailer Repair Services
From fabrication to welding and everything in between, Mike's Truck and Trailer Repair can assess and resolve any needed repairs to your trailers. Special pricing is available for fleet customers. See the pricing sheet below for details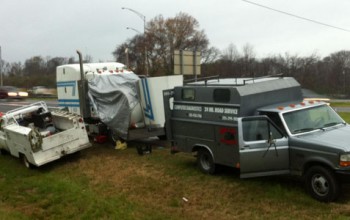 24 HOUR ROADSIDE/OFF SITE SERVICES
We have someone on call at all times to assist with emergency breakdowns or blowouts, and we can come to you if you have no means of getting your truck to us. No mileage fees! Service call fee is outlined in pricing sheet download below.
Don't miss out on these limited time savings to keep your car healthy.
Expert Mechanics
Mechanics know full well you need the right tools for the job, and that includes both the mental and physical tools. That is why we utilize certified mechanics and supply them with the hardware and dealership diagnostic software needed to take all of the guesswork possible out of the repair process.
Customer Focused
Customer satisfaction is one of our primary goals. We know you have a choice as to where you have your repairs performed, and we strive to demonstrate our appreciation to you for choosing us. This attitude has given us a great reputation these last 11 years, and we want to give folks nothing but good things to say!
Quick And Efficient
We know your time is valuable. That is why we aim to reduce downtime for our customers as much as possible, and get you back on the road quicker. In our efforts to complete your repairs quickly, we will not cut corners. We will waste no time but still ensure the accuracy and quality of the repair.
Competitively Affordable
We strive to be as competitive as possible with our prices. We also offer special discount pricing for our fleet customers.